Create immersive, enchanting environments that support the development of key skills through the wonder of light.
Bright light into learning
Using light as a catalyst for learning, our all-new Early Years Immersive Projector transforms the everyday into the extraordinary! This exciting new resource brings a new dimension to developing communication, creativity, collaboration, and critical thinking in the Early Years.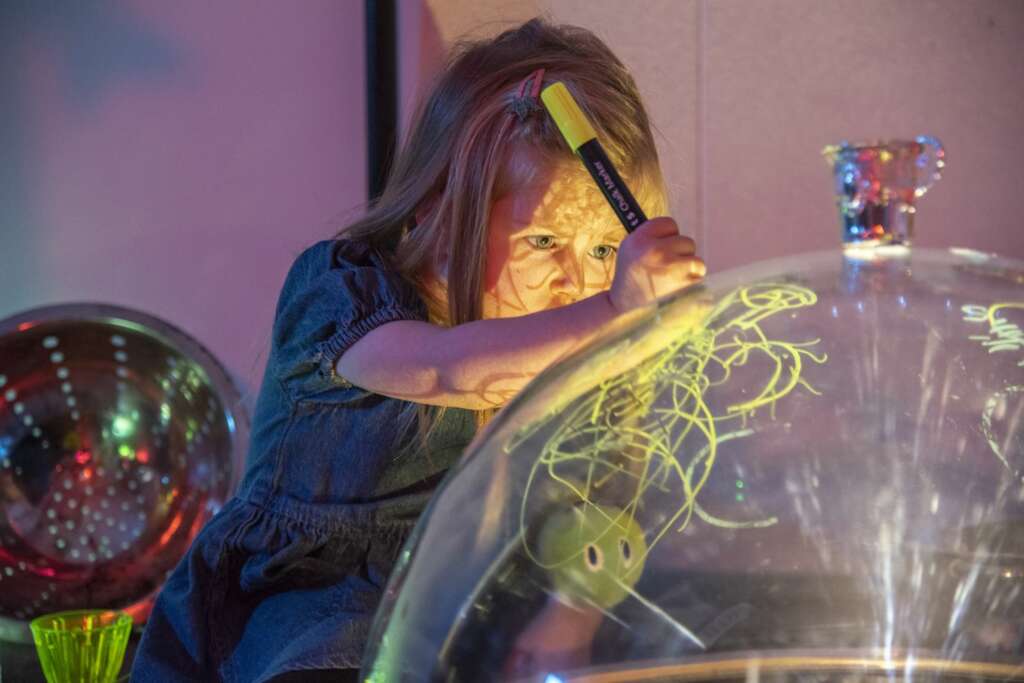 Cross-curricular learning
The cross-curricular, STEAM-based learning approach supports all areas of a child's development, including mathematical thinking, rich language skills, and creativity.
Spark children's curiosity and allow them to learn through a multitude of investigations. Manipulate objects and see what surprising effects can be created. Enrich vocabularies, create catalysts for STEAM-based learning and inspire imaginations to soar. 
Supporting a child-led learning approach, the Early Years Immersive Projector will help unlock imaginations! Allow children to experiment, explore and discover through the magic of shape, light and play. 

Transform your setting
Use the Immersive Projector with existing or recycled resources for an affordable way to bring a myriad of learning opportunities to life.
This includes the Early Years Projector, where light can be layered in the environment for a full dramatic, and engaging effect. See the colours pop on the walls, and shades and swirls emerge!